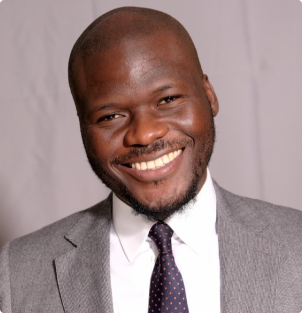 Mr. Christian Junior is a tech luminary dedicated to the growth of businesses and individuals through technology. As the CEO of Rhics Ltd, a global Digital Agency headquartered in London, he has carved a niche in the digital landscape.
With over 15 years of experience in the tech industry, Christian profoundly understands Information & Communication Technology. He has a remarkable track record, having spearheaded over 300 successful projects across various domains, including digital strategy, risk management, marketing, branding, FinTech, UX design, and software engineering.
Christian has collaborated with industry giants, including renowned names like Virgin Atlantic and British Airways, on transformative I.T. projects. His prowess extends to digital marketing and financial technology, with double certifications from Oxford University. He's the mastermind behind CadaWada, a groundbreaking FinTech platform bridging emerging markets with the global financial network.
His dedication to the tech world hasn't gone unnoticed, as he's earned a place on the Financial Times' list of the U.K.'s top 100 influential Black, Asian, and Minority Ethnic (BAME) tech leaders.
Christian is laser-focused on initiatives to bring essential financial services to underserved markets, embodying the essence of using technology for the greater good. Beyond his professional pursuits, he's a globetrotter, a football enthusiast, a voracious reader, a piano virtuoso, a socialite, and a digital maven who stays connected online.
At the upcoming Disruptive Leadership Conference, Mr. Christian Junior will delve into "Digital Leadership – Strategy, Security, and Engagement," sharing his unparalleled insights on how technology can be better harnessed.