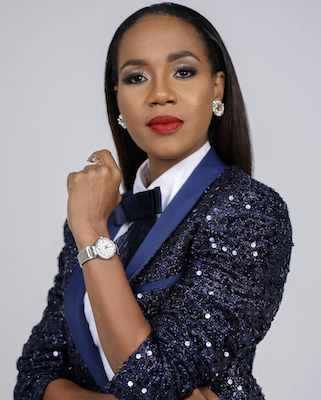 You'll be captivated by the magnetic force of Dr. Terri-Karelle Reid, the Caribbean's leading event host. With a background in veterinary medicine, she has seamlessly transitioned into an award-winning media personality, internationally acclaimed speaker, TV icon, author, and dedicated community builder.
Terri-Karelle's presence is captivating, and her energy is infectious. She has emerged as a formidable presence in the events and entertainment industry, setting the standard for excellence. Her book, "My Brand Compass," reflects her deep understanding of personal branding and communication, showcasing her dedication to empowering individuals to reach their full potential.
Her impact extends globally, as she's been recognised as one of the Most Influential People of African Descent (MIPAD) in the Class of 2023 Global Top 100 list (40 under 40). Terri-Karelle's reputation is built on a foundation of excellence and integrity, making her a trusted figure in her field.
This personality possesses an innate ability to pay attention to detail, solve complex problems, nurture valuable relationships, exceed expectations, and champion causes close to her heart. She is a master of online branding and storytelling, captivating audiences in the Caribbean and across Europe, Asia, and the USA.
As no stranger to the Disruptive Leadership Conference, Dr. Terri-Karelle Reid once again promises to bring her unparalleled charisma and expertise to the stage