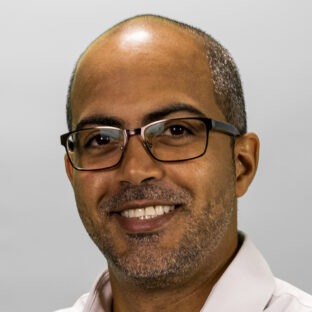 Simon Fortuné is a business leader and expert in leveraging technology, design, and innovation to drive organizational sustainability.
Mr Fortune is the CEO and Managing Director of Pesh Money Limited, a fintech company he founded in December 2017. Under his guidance, Pesh Money has not only flourished but has made remarkable strides in elevating digital currency services in Trinidad and Tobago. Simon's dynamic leadership has steered the company towards becoming a registered E-Money Issuer and Payment Service Provider in Trinidad and Tobago, a significant milestone achieved in September 2023.
Simon's journey extends beyond Pesh Money. He also serves as the Principal Solution Architect at CodeScience, where he specializes in crafting intricate multi-cloud solutions on the Salesforce Platform. Simon's talent lies in helping clients make informed decisions that scale with their business objectives. He defines overarching architectural and design strategies, ensuring that every facet of the platform aligns with the client's unique needs.
His illustrious career includes a tenure as a Manager and Senior Functional Architect at Magnet360, a Mindree Company, from 2011 to 2020. There, he led teams to deliver exceptional projects, forging lasting client relationships through his expertise in functional UX design.
Apart from his professional achievements, Simon's impressive academic background includes an MBA in Business Administration/Management from the University of St. Thomas – Opus College of Business and a Bachelor of Business Management from Saint Johns University, Collegeville.
With a proven track record of innovation and a relentless drive for success, Simon Fortuné is poised to inspire at the Leadership Conference, sharing his wealth of knowledge on the intersection of technology, design, and sustainability.