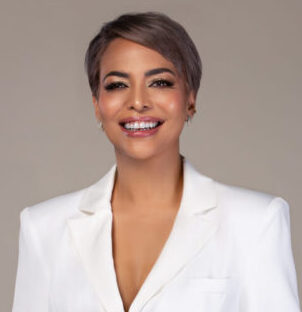 Ms. Neola Zame is not just a Professional Therapist and Trainer; she's a living testament to resilience and triumph.
Throughout her illustrious career, Neola has touched countless lives, providing psychotherapy to individuals from all walks of life. Her roles have ranged from Campus Psychologist at the University of the West Indies, to offering therapy and organizational wellness to businesses. Her corporate role as an EAP Practitioner and Manager has empowered her to train all levels of management on dealing with troubled employees. Neola's impact extends across diverse fields, from corporate, banking, and insurance to oil, gas, and energy, military, para-military, and the clergy.
In her therapeutic work, Neola specializes in helping survivors of abuse, individuals grappling with mood disorders (such as anxiety and depression), and those striving to build healthy boundaries. Currently, in her group private practice, she offers clinical therapy, support groups, and coaching services to women aged 18 years and older. She's also a dedicated lecturer, a clinical supervisor for therapists in training, and an advocate for suicide intervention and prevention.
Neola's approach to therapy is rooted in the power of safe and hopeful spaces, coupled with honesty and compassion. She places unwavering trust in her clients, guiding them towards a better life with her unwavering support.
To match her nearly two decades of clinical experience, Neola holds a Master's in Clinical Social Work and a BSc Degree in Psychology with Human Resource Management. Beyond her professional pursuits, Neola generously volunteers her therapeutic skills at her Alma Mater, Naparima Girls' High.
Prepare to be inspired by the extraordinary Ms. Neola Zama, a beacon of hope and healing in Trinidad and Tobago. She will shed light on "Mental Health, Wellbeing, and A Thriving Workforce" at the Conference.