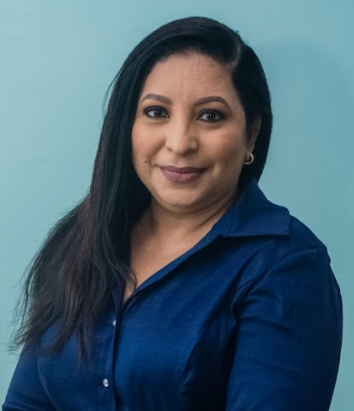 Professor Paloma Mohamed Martin is a renowned academic, researcher, and educational leader. She is the Vice Chancellor of the University of Guyana, the first woman to hold that post in the University's 59 year history. She also serves as an adjunct Professor of Cultural Diplomatics at the University of Trent. 
Professor Mohamed's leadership career at the University of Guyana started in 2007, when she joined to resuscitate  the failing Centre for Communication Studies. After successfully rejuvenating the center, she rose to positions that included Director of the Centre for Communication Studies, Dean of the Faculty of Social Sciences, Deputy Vice-Chancellor, and Chair of the Transitional Management Committee (TMC).  
Though Prof. Mohamed's tenure as Vice Chancellor recently began, she has already led the university through several transformations. This includes navigating the challenges of the COVID-19 pandemic while increasing student enrollment, raising the university's local and international image, procuring significant resources, and reforming organizational structures. She is also credited for envisioning and leading the university's Blueprinting Process, which produced its visionary "BluePrint 2040". 
As an academic Prof. Mohamed has supervised over 15 Ph.Ds, produced and co-produced over 22 films and documentaries. She has also written and edited 11 books and several academic journal papers. She also shares her expertise by contributing to several pro-bono projects.
Among the several national and international accolades awarded to Prof. Paloma Mohamed are the Presidential Medal of Service in 2012 and the City of New York Award for Culture in 2013. She also became the first woman Caribbean Laureate for Excellence in Arts and Letters in 2015 and was again recognized with a National Arrow of Achievement in May 2015. Besides her Ph.D. in Behavioural Science from the UWI, Professor Mohamed holds undergraduate qualifications from the University of Guyana and a Masters in Communication from Harvard.
As Professor Mohamed  leads the mission of the University of Guyana becoming a top-ranking institution, she continues to learn from the experiences. She will share her perspectives of leadership in the Caribbean as she presents the conference theme, "Re-defining Leadership: From The Caribbean to the World."